Image is Everything
In a fast pace society, High impact imaging is the core of the experience. It sets the mood, and is crucial to establishing the right tone, increasing conversation rates and creating results.
Unparalleled Expertise
Our experience in all aspects of the brand journey enables us to understand how imaging should elevate a brand. We know what works. We work directly with hand selected industry photographers, stylists, and makeup artists, to achieve the perfect visual tone and ensure that every subtle detail is just right.
Innovative Techniques
Our hand selected industry photographers are equipped with the latest in state of the art capture and edit technology.  Cutting edge techniques allow us to capture fine quality shots for an intimate better than life experience.
Efficiency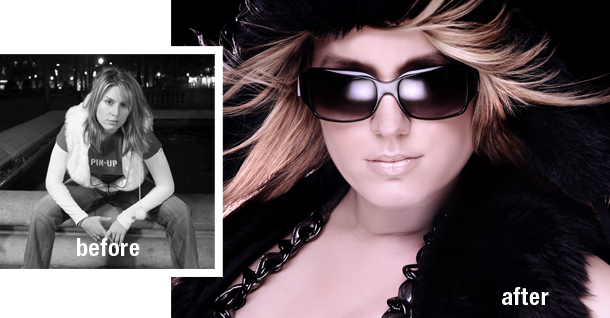 Our process is an art form. From pre-production to post production, our seamless workflow allows us to shoot quality images efficiently and accurately. Product and editorial shoots are carefully planned, captured and retouched for a simple yet effective process.
Select Clients include Columbia Records, Def Jam, Roc-A-Fella, 20th Century Fox, B.E.T. and others.
Steps 1-4
Step 1: Planning
During the planning stage we go through all the details necessary for the shoot. We look to capture the feel, vibe, concept, style, look and other important details to make sure that we have all the information necessary to pull off a great look. You will love what we have in store for you. If pictures are worth a thousand words, we like ours to tell the whole story.
Step 2: Execution
During this stage we create the magic.  Just show up and be yourself. We will handle the rest. The imaging process is only about 60 minutes per outfit/look for straightforward shots. We tend to overshoot so you will have more than enough to choose from. Concept shoots vary based on the degree of complexity.  Hair, styling and makeup are optional but recommended.
Hair & Makeup
:
Hair and makeup are done on set.
Style Consulting:
Style consulting is done prior to the shoot so that you are ready on set.
Step 3: Post Production
Within 24-48 hrs you will receive a link with all of your images from your photography session.
Selections:
From here you will select your favorite images to be retouched. We can also go through the selections and pick out our favorites to assist you in making the best choices. Our understanding of design and media helps us to narrow down these selections. This is arguably the most difficult part of the process since you will want to keep all of your images. However, it is also very enjoyable to pick out the best you!
Retouching:
Once the final selections have been made we put each image through a refining/retouching process before it's ready for the world to see. During this phase we go through each image to make sure that everything down to each hair is given careful attention to detail for a flawless end result.
Step 4: Delivery
Within 48hrs to 3 weeks after your selections have been submitted your images are delivered to you via email in a personalized folder. You may also request that these selections be shipped to you via compact disk.